Our newest program, Freedom Balance Pro, is a blend of Technical and Structured tools to create a powerhouse approach in managing risk. This program combines four powerful pricing components using technical and structured elements to provide a diversified approach to pricing. 25% of the pricing mechanism will be determined using slow stochastic technical indicators. Buy and sell signals set pricing. 75% of the pricing mechanism combines equal portions of rules-based grain marketing solutions.
PROGRAM ATTRIBUTES: Diversified Pricing
TECHNICAL INDICATORS (25%)
Slow stochastics are used to set pricing. When these indicators enter oversold or overbought territory, buy and sell signals are triggered.
SEASONAL AVERAGING (25%)
Bushels are priced during a seasonally higher pricing window.
MIN/MAX AVERAGING (25%)
Bushels are priced daily using both a minimum and maximum hedge price. This portion of pricing is determined by the simple average of each market settlement at the min, max, or anywhere between those levels.
PREMIUM (25%)
A portion of these bushels have the potential to price with premium at a target level if the market reaches the target level on expiration. All bushels will be converted to a futures hedge by the end of the pricing window.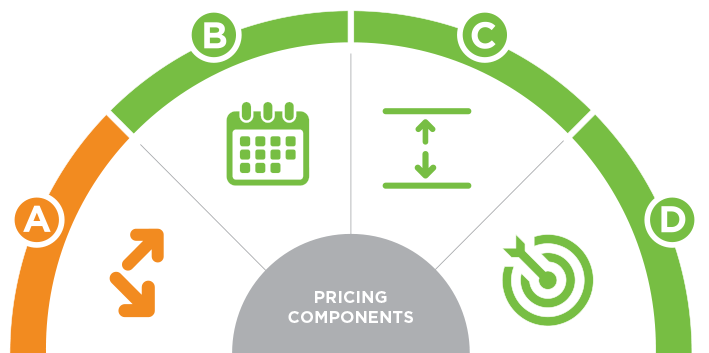 ---
CZ20
ENROLLMENT DEADLINE
08/30/2019
PRICING WINDOW
09/03/2019 – 09/16/2020
PRICE ADJUSTMENT
BASE $0.08 | PBO N/A
PERFORMANCE ADJUSTMENT N/A
Price Adjustment quoted per bushel.
---
| | |
| --- | --- |
| All bushels are guaranteed to price. Basis may be attached at any time during the pricing period. Standard HTA policies and fees may apply. | |