Weekly Market Wrap-Up
Grain Market Commentary
Friday, August 9, 2019
by Paul Matthews, Account Representative, The Andersons
The week kicked off with a weaker tone with news that China is stepping away from further U.S. farm imports after President Trump announced an increase in tariffs. More news of the Chinese government asking its state-owned enterprises to suspend purchases of agricultural products in addition to devaluating their currency which is perceived as an apparent retaliation for the tariffs.
Monday Informa released its own independent estimates for corn and soybeans at 167.8 bpa and 48.2 bpa respectively.
Monday night's crop progress reported corn good to excellent ratings slip by a point to 57% vs 58% last week. Soybeans remained unchanged at 54% good to excellent. Monday finished the day firmer relative to the day trade based on Pro-Farmer survey results coming in almost 6 million acres less than the USDA's June report. Winter wheat was reported at 82% harvested which was three points lower than the trade estimate.
Tuesday started mixed as the market is dealing with many variables and looks to remain volatile as it sifts through trade war, weather, and upcoming USDA report on August 12th. The harvested acreage will be watched closely on this report. Weather in key areas such as Illinois remain sketchy with dryness creeping in and weather models showing conflicting data which is also adding to volatility to the market.
Wednesday and Thursday saw a firming up of grain markets across the board that continued Friday with pre-report positioning and a drier Midwest forecast heading into the weekend. Crops in these major growing areas have received only 25% of average rainfall, so the next rain event expected to arrive will be very closely monitored.
---
September corn opened the week at $4.00 and closed at $4.1025 a 10-cent decrease.
Last week the COT report was a non-event and funds are still long 153k corn contracts.
Corn's G/E rating was at 58% this week, up 1 point from last week vs a 72% rating last year.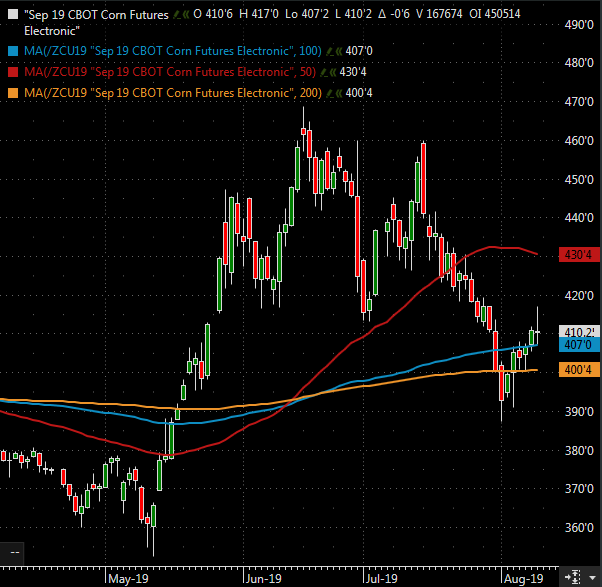 ---
November soybeans opened the week at $8.7025 and closed at $8.9175. A 21-cent decrease.
Last weeks COT report revealed managed money being even soybeans.
Soybean's G/E was reported as unchanged at 54%. Last year's rating was 70%.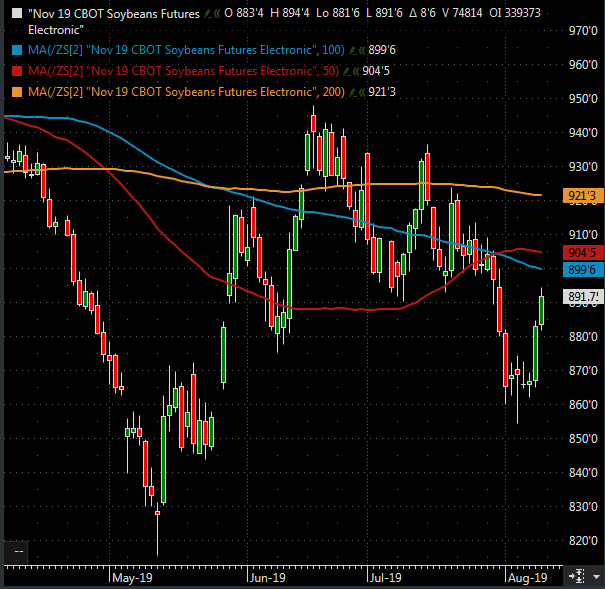 ---
September wheat opened the week at $4.9025 and closed at $4.995. A 9-cent decrease.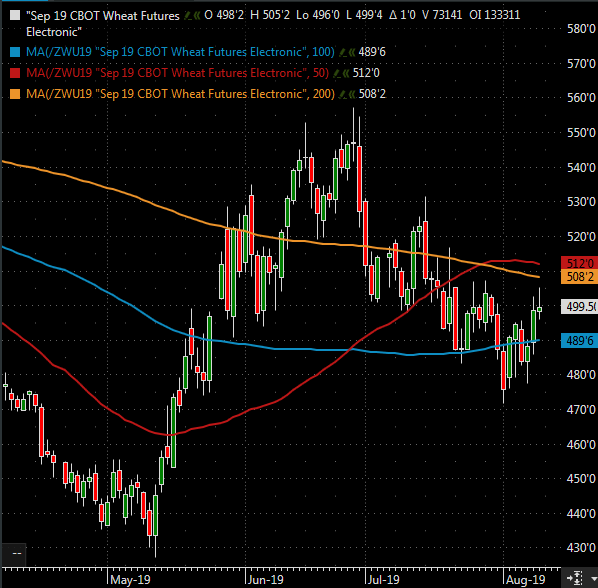 Stay tuned to andersonsgrain.com for the latest commodity market information.