Food Grade Corn
We have been a preferred supplier to the food corn industry since 1981, producing a reliable and consistent supply of high quality food-grade corn to the Snack Food and Tortilla industries. We will supply high quality food grade corn while offering additional tools and services to help manage price risk. We are committed to providing extraordinary customer service to you with integrity, loyalty and respect.
Whether you are purchasing corn to manufacture corn masa or cooking corn to make your product, The Andersons is your source for high quality corn that meets and exceeds your specifications. To see our whole profile of products go to Andersonsfood.com.

We have three state of the art facilities: one located in Mansfield, Illinois, a second in Fairmont, Nebraska, and the third in Lytle, Texas.
High Quality Food Grade Products
Our years in the food corn industry have given us a clear understanding of what is important to you the corn buyer: consistent starch content, high bushel test weight, hard endosperm, and easy pericarp removal for optimum yield and uniform cooking.

We can provide:
White Corn
Yellow Corn
Organic Certified Corn
Blue Corn
Select Growers
The quality of corn you receive starts with the seed that is planted. Our staff carefully selects the hybrids that are grown and consults with the producer at every step of the way to assure quality and consistency in the production of our corn.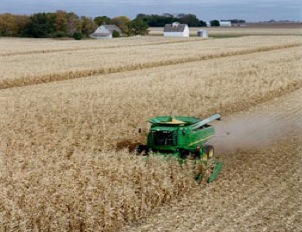 We are continually setting standards higher. Our investment in corn processing and storage facilities are examples of that commitment. We have focused our production in areas with consistently adequate rainfall and in areas with abundant irrigation. We plan to provide customers with a reliable supply of corn even in drought years. With our facilities being located at opposite ends of the corn belt you have little risk of your corn supply being affected by regional weather or production issues.

We are a member in good standing of the following industry organizations:

The Andersons™ is a trademark of The Andersons, Inc.
Service is a Company Standard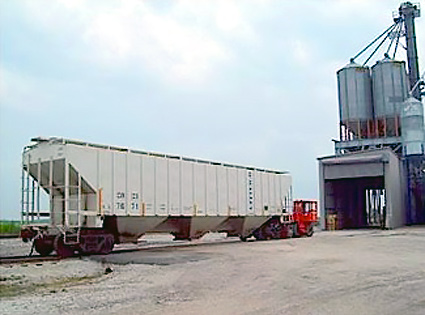 The Andersons can also provide the transportation needed to deliver our high quality corn to you. Our facilities are serviced by Interstate Highways. Truck shipments are available by hopper, dump, pneumatic, and van for bags and totes. Both facilities are also served by two of the nation's largest railroads. We use dedicated railcars for transporting only food grade corn. All of this allows you to receive competitive transportation rates, with a choice of transportation that best fits your needs.
Ryan Zinnel
Profit Center Manager
ryan_zinnel@andersonsinc.com
Phone: 308-627-6298
Fax: 402-268-7241