Weekly Market Wrap-Up
Grain Market Commentary
Friday, November 15, 2019
by Paul Matthews, Account Representative, The Andersons
This week kicked off with a sharply lower tone in both commodity and equity markets as more negative news regarding Chinese trade crept back into headlines. Friday's USDA report to end last week did not appear to have a sizable impact on market sentiment and it seems likely the trends pre-report will remain until we get an updated acreage figure in January. Focus will now shift to harvest progress which was delayed until Tuesday night for the observance of Veteran's Day.
Tuesday's export inspections report had corn inspections up over 250K metric tons week over week. Soybeans inspections were down 150K metric tons during the same timeframe, and wheat was up over 200K metric tons for the week.
Crop progress reported Tuesday night pegged corn at 66% harvested, up 14 points from last week, and soybeans at 85% which was up 10 points from the previous week.
Wednesday started off with a lower trade led by wheat futures based on planted progress figures given Tuesday night which were right on the five-year average of 92%.
Thursday saw a continuation of weakness for soybeans owing to a noticeable lack of positive trade news along with a technical trade that is pressuring six-week lows on the chart.
Export sales data on soybeans released Friday showed strong net sales up from the previous four-week average with one notable destination being China. Corn net sales were highlighted as up 19% from last week.
---
December corn opened the week at $3.76 and closed at $3.7125 a 5-cent decrease for the week.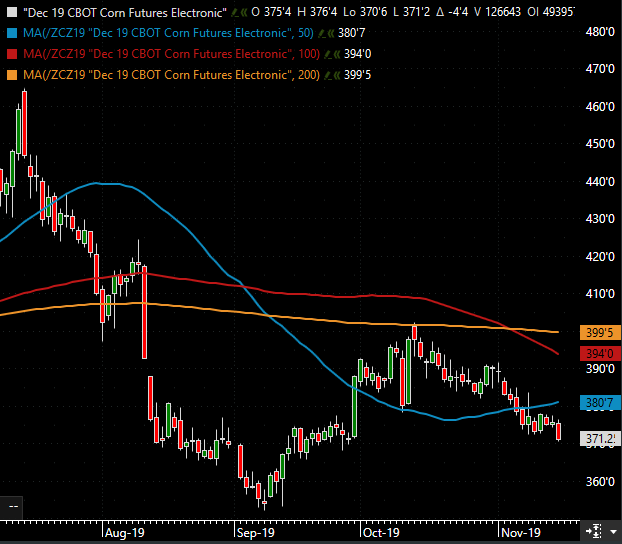 ---
January soybeans opened the week at $9.2825 and closed at $9.1825, a 10-cent decrease.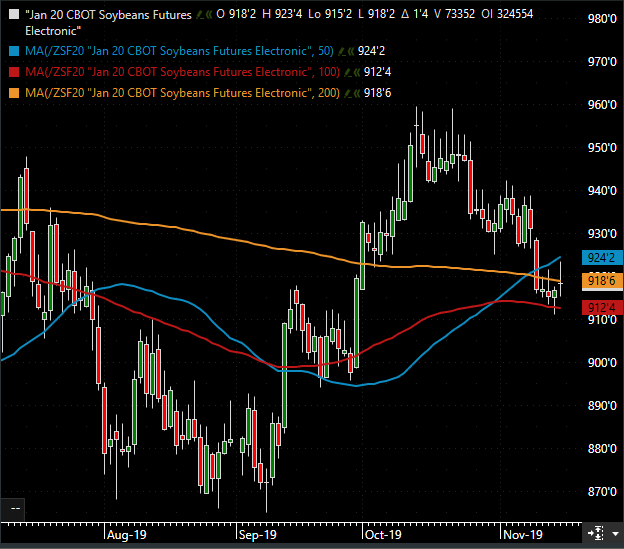 ---
December wheat opened the week at $5.08 and closed at $5.0275, a 5-cent decrease for the week.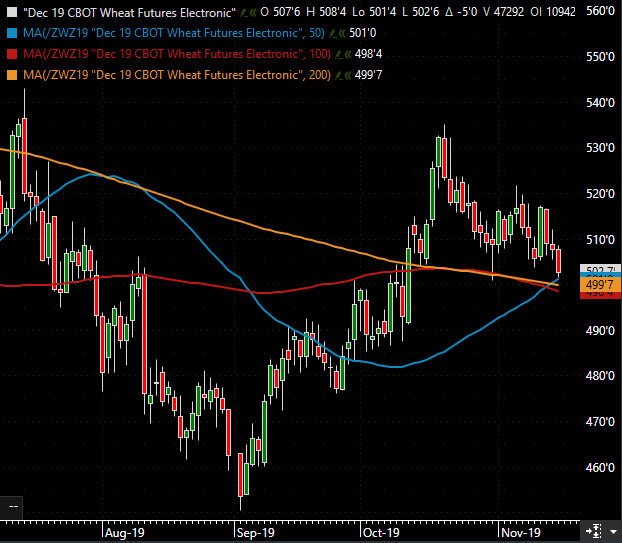 ---
Stay tuned to andersonsgrain.com for additional commodity market information.