Weekly Market Wrap-Up
Grain Market Commentary
Friday, December 6, 2019
by Paul Matthews, Account Representative, The Andersons
Grain markets for the month of December kicked off much the same way the previous month did with a mixed, choppy trade as the trade attempts to follow through on Friday's gains.
Crop progress after the close Monday pegged corn at 89% - up 5 points from last week, and soybeans at 96% which was up 2 points from last week.
Export Inspections for corn were down 190 thousand metric tons from last week while soybeans were down over 400 thousand metric tons against last week's figures.
Tuesday started with a mildly firmer tone as the trade mulls the quantity of acres that will be left in the field unharvested this fall into the winter months. It appears that the U.S./China trade negotiations will be held off until possibly after the 2020 election according to the President's comments. This contradicts the December 15th deadline to enact new tariffs that was stated previously.
Wednesday began with a mild bounce in soybean futures as news headlines are once again determining price direction. The President was quoted as saying that U.S./China trade talks are "going well". This injected more optimism into the commodity sector in addition to equity markets.
A firmer tone moved into the market led by soybeans on Thursday and Friday based on positive U.S./Chinese trade rhetoric. China showing a gesture of good faith regarding tariff exemptions on U.S. goods which is just the news the market was waiting for. Soy meal has also helped push values out of their previously depressed state. December 15th is still the deadline that has been set to enforce fresh tariffs, and we will also get an updated supply and demand report from the USDA on Tuesday, December 10th at noon EST, so the market may proceed with caution moving into Sunday night.
---
March corn opened the week at $3.815 and closed at $3.7675 a 5-cent decrease for the week.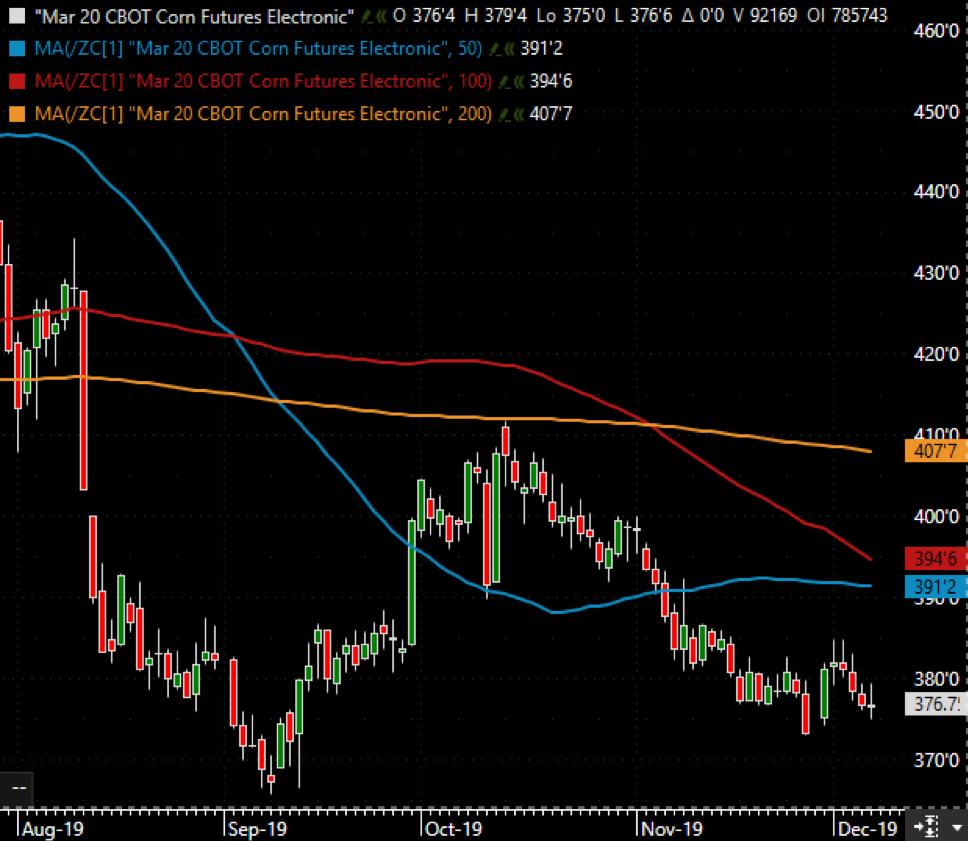 ---
January soybeans opened the week at $8.7775 and closed at $8.895, a 12-cent increase.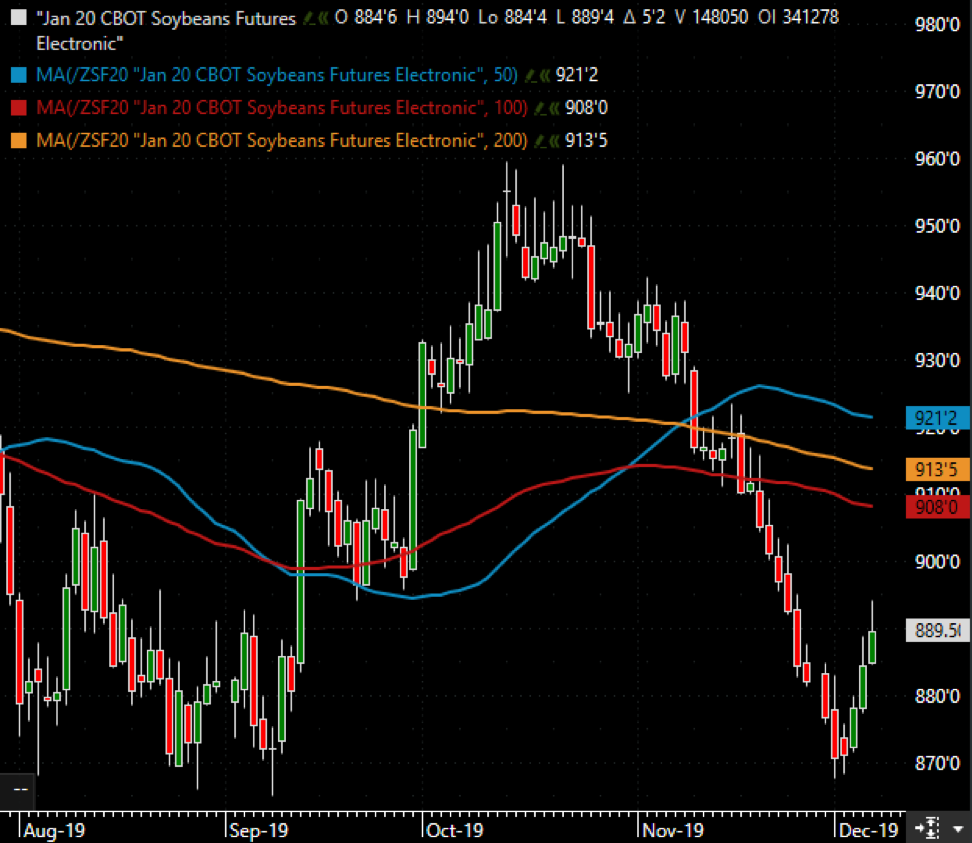 ---
March wheat opened the week at $5.4275 and closed at $5.245, an 18-cent decrease for the week.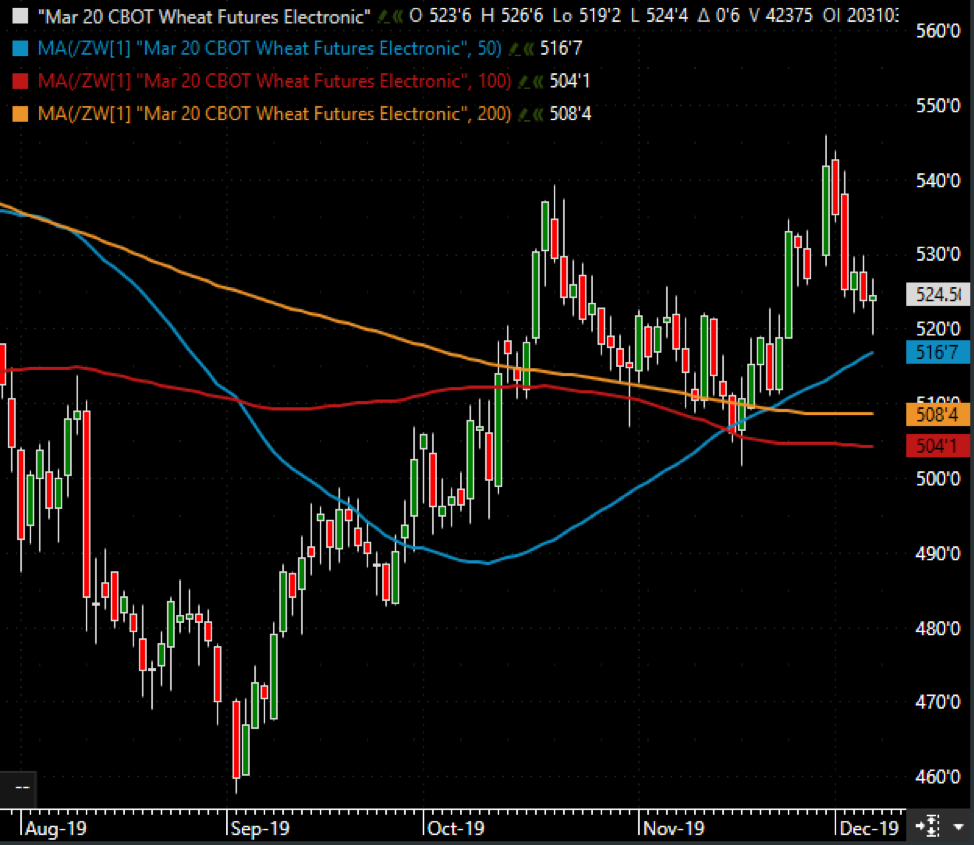 ---
Stay tuned to andersonsgrain.com for additional commodity market information.