Weekly Market Wrap-Up
Grain Market Commentary
Friday, November 8, 2019
by Paul Matthews and Harrison Reiff, Account Representative, The Andersons
This week kicked off with a moderately weaker tone after an open weekend for harvest progress in addition to the increase in private yield estimates we received on Friday. This information coupled with a highly anticipated USDA report this coming Friday, and eyes and ears watching for China trade news, the market appears content to again to trade in a mostly sideways fashion.
Export inspections Monday for corn (275,575 metric tons) and wheat (293,360 metric tons) were reported below last week's numbers and well below last year's figures which added to the negative sentiment during the day trade and into the close. Soybeans (1.4M metric tons) however were closer to last week's report and ahead of the previous year.
Crop progress had corn pegged at 52% harvested, against 74% harvested last year and soybeans at 75% harvested compared to 81% harvested this time last year.
Tuesday's price action followed through with the previous day's movement lower despite harvest progress lagging behind last year. The market appears content to await Friday's USDA report for the near-term.
Wednesday started with a firmer tone to start, but was more of the same choppy, sideways action that has been the norm with grains for the past few weeks.
Thursday corn continued to slide with export sales reflecting a drop year over year for the same week of 214 thousand metric tons. Soybeans had strong price movement ending the day up 9 cents on positive China trade news that was redacted after the market closed.
Friday started with corn and beans sliding ahead of the report. The WASDE report at noon reflected corn yield dropping from 168.4 in October down to 167 in November. Dec corn was back up to 3.8375 at its high before settling back down to close the week at 3.7725. Friday beans were down 5 cents to close the week after news headlines redacted the rallying trade news from Thursday. WASDE showed bean yield and acres unchanged from October at 46.9 bu/acre on 75.6 million acres harvested. Ending stocks raised 15 million bushels on lower soy crushings month over month.
---
December corn opened the week at $3.8675 and closed at $3.7725, a 9.5-cent decrease for the week.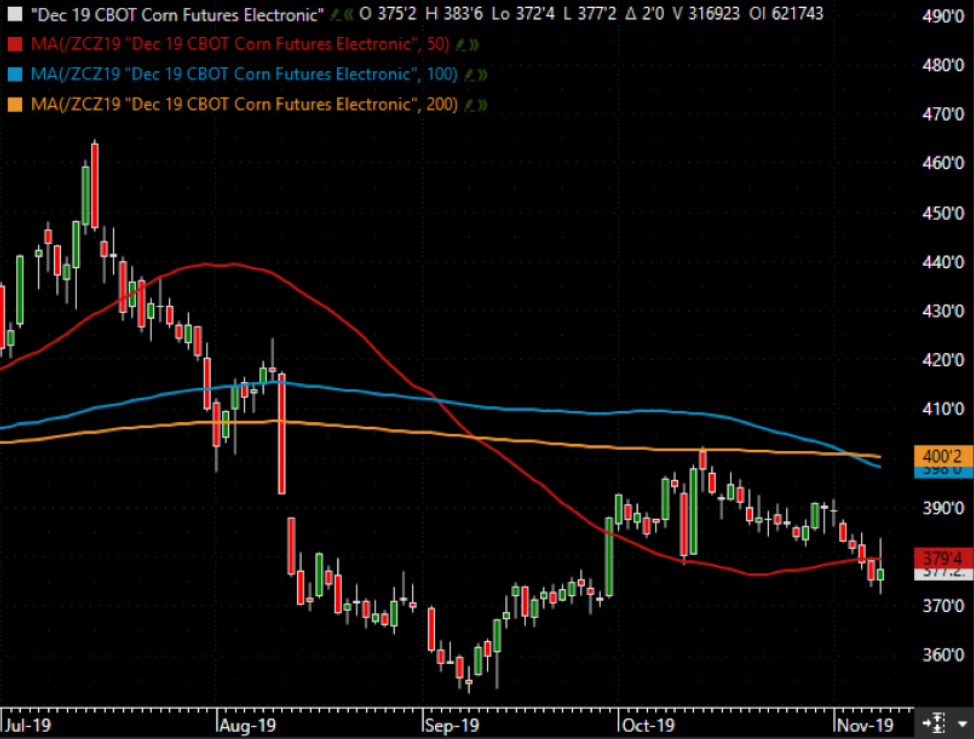 ---
January soybeans opened the week at $9.355 and closed at $9.31, a 4.5-cent decrease.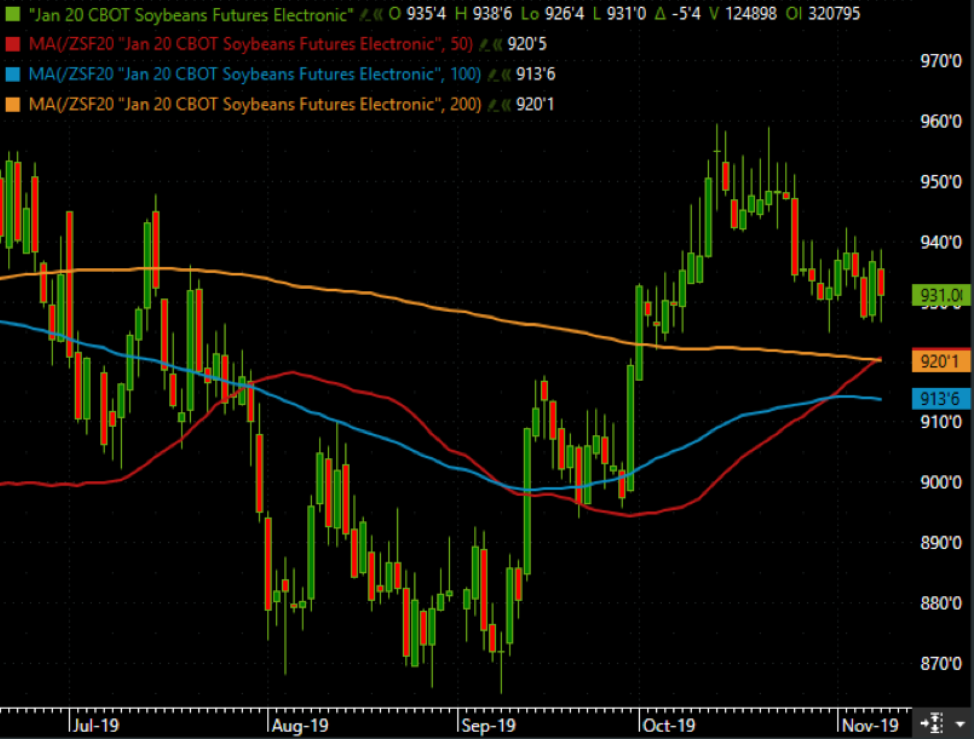 ---
December wheat opened the week at $5.1425 and closed at $5.1025, a 4-cent decrease for the week.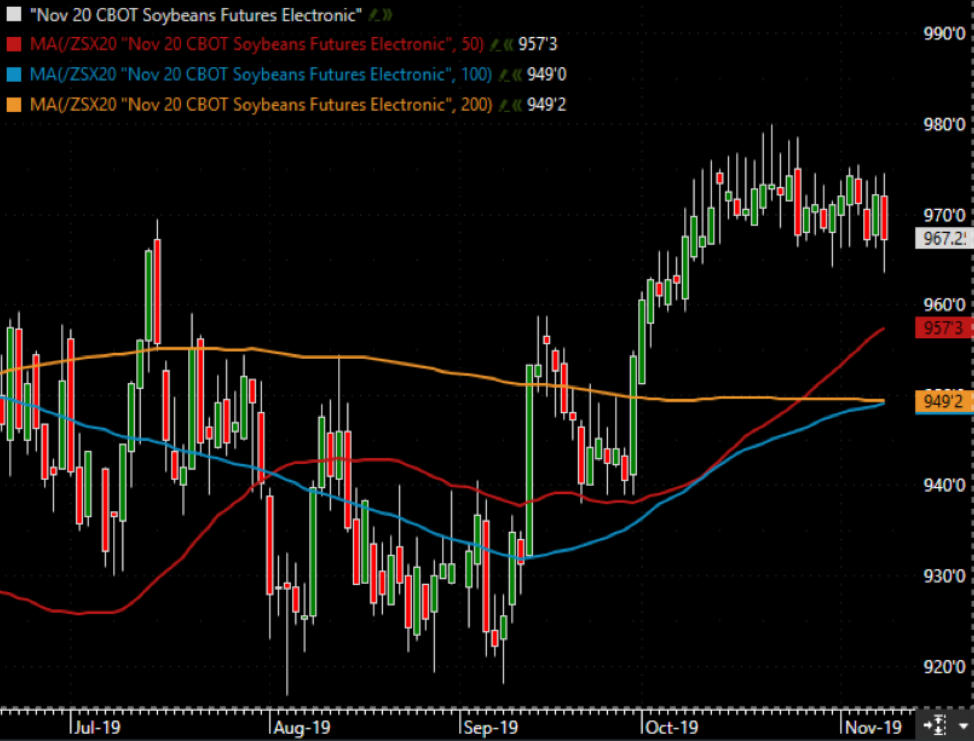 ---
Stay tuned to andersonsgrain.com for additional commodity market information.