Weekly Market Wrap-Up
Grain Market Commentary
Friday, October 4, 2019
by Paul Matthews, Account Representative, The Andersons
Monday kicked the week off with a firmer tone ahead of the quarterly stocks data release from the USDA. Prices post-report rallied sharply based on lower stocks numbers for both corn and soybeans. Corn stocks were reported at 2.11 billion bushels which was below the average trade guess of 2.42 billion bushels. Soybean carry-out numbers were reported at 0.913 million bushels which was also well below the average trade guess of 0.982 billion bushels. In addition to the stocks report, the trade will turn its attention to harvest progress and any weather pattern that may be detrimental to an already delayed crop. Export inspections Monday showed corn and wheat below trade expectations, while soybeans were more robust ahead of estimates versus last week's figures.
Tuesday saw choppy, mixed price action as the trade processes the USDA figures in addition to some catch-up farmer selling. It appears that for now the trade in perceiving these figures as raising more questions for old crop stocks and more importantly how the figures for this year's production could be affected. Next week we will have another report which will update crop production and supply and demand that will be highly anticipated as some changes are expected.
Wednesday started off weaker after the early week gains based on a drier and warmer forecast that should help harvest progress on to a normal scenario. Some expect the trade to consolidate its position after the rally while it still has time ahead of next week's production and supply and demand update.
Thursday was another session of light trading with export sales for corn were at 563,000 metric tons. Expectations were as high as 800,000 metric tons.
Friday continued a quiet trend with low volume. The trade appears to be content to wait and watch harvest weather for the coming weeks in addition to the October 10th report from the USDA. Informa did release its own estimates for corn at 167.5 bpa and soybeans at 46.5 bpa which are both down slightly from the USDA's own September estimates of 168.2 bpa and 47.9 bpa for corn and beans respectively.
December corn opened the week at $3.72 and closed at $3.8475 a 12-cent increase.
Corn rating this week reported at 57% good to excellent, unchanged from last week.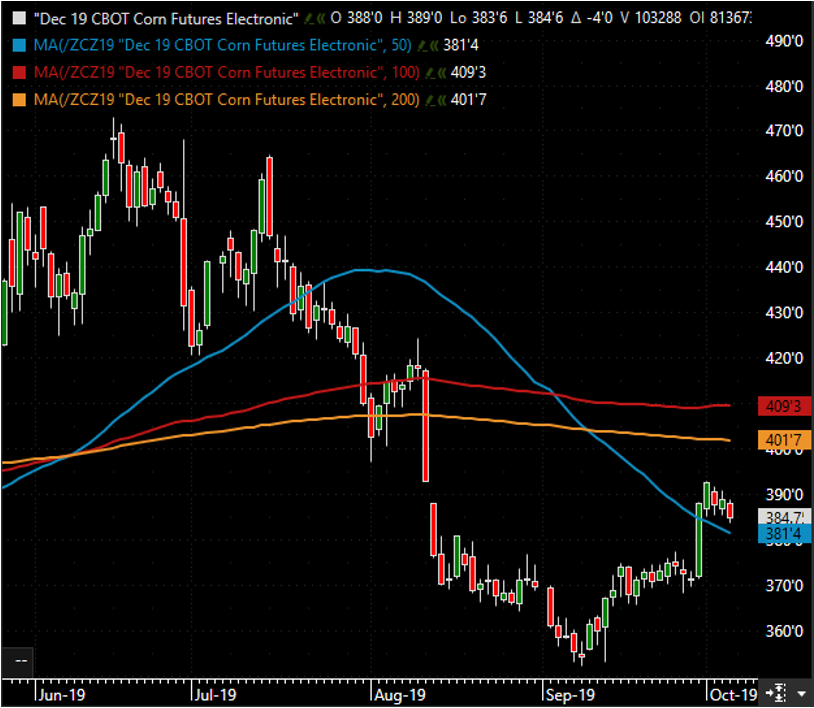 November soybeans opened the week at $8.8475 and closed at $9.1625 32-cent increase.
Soybean ratings this week are unchanged, reported at 55% good to excellent.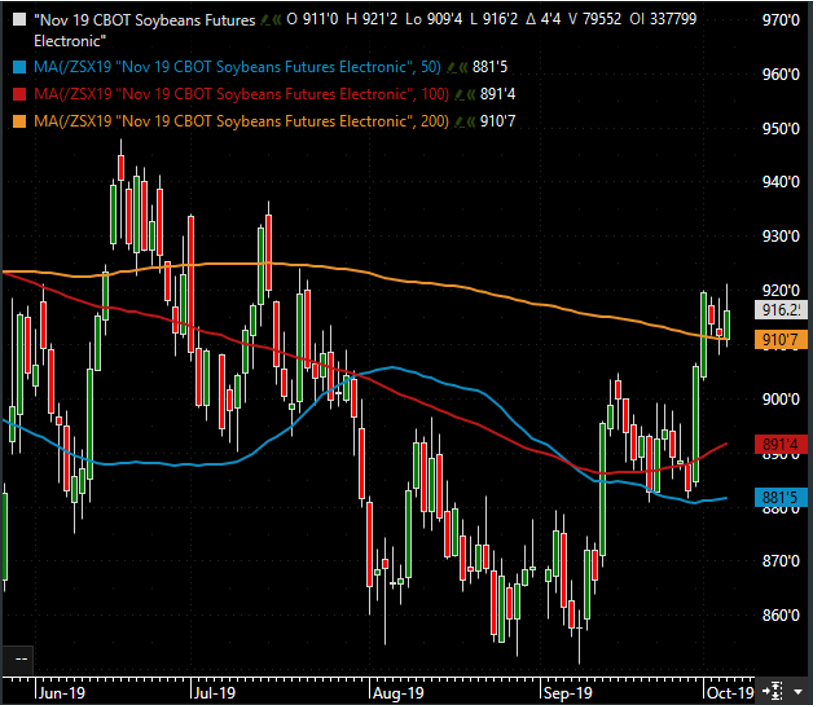 December wheat opened the week at $4.88 and closed at $4.905 2-cent increase.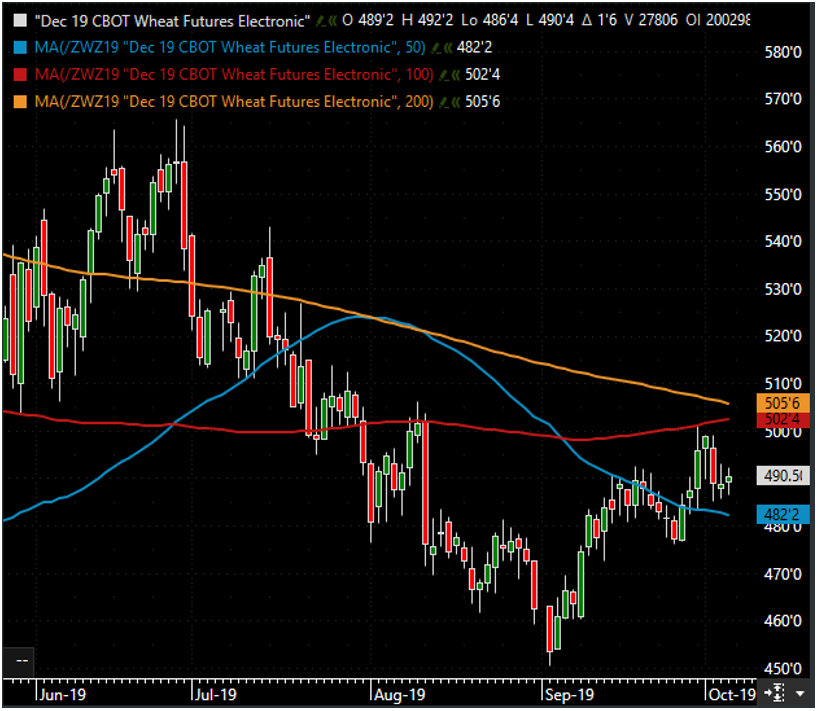 Stay tuned to andersonsgrain.com for additional commodity market information.