Weekly Market Wrap-Up
Grain Market Commentary
Friday, January 8, 2021
by Harrison Reiff, Associate Merchant, The Andersons
Monday's trade started off with a volatile day with corn having a 18.25 cent trading range, closing the day down 3.5 cents. Corn once again was following soybeans which has been the case for a while. Soybeans started the year with a 48.5 cent trading range on the day coming to a close down 6.25 cents. Soybeans after being up sharply to start the day off on weather forecasters discussing dry forecasts in South America. The market started falling and China has started looking to Brazil for imports for April and May.
Tuesday September corn again tried to follow soybeans and closed higher 7.25 cents. Soybeans ended the day up 34 cents, bouncing back from the trade on Monday. This was led by strong contract buying by the funds.
Wednesday's trade showed September corn finishing the day up 2.5 cents and beans being up 1.75 cents as the rally slowed for a day.
Thursday trade had corn close down 1 cent and beans down 9 cents. Open interest reflected increases in both corn and soybeans meaning the funds are still buying.
Friday trade had March corn up 3 cents and soybeans up 21.5 cents. All eyes are now on the USDA stocks report that comes out on Tuesday next week. Trade estimates are showing corn quarterly stocks will come in at a 3 year high at 11.951 billion bushels, and beans will come in at a 4 year low at 2.920 billion bushels. Average trade estimate for wheat is showing that we will have 1.695 billion bushels of wheat.
---
March Corn futures opened the week at $4.8725, and closed the week at 4.9625, a gain of 9 cents.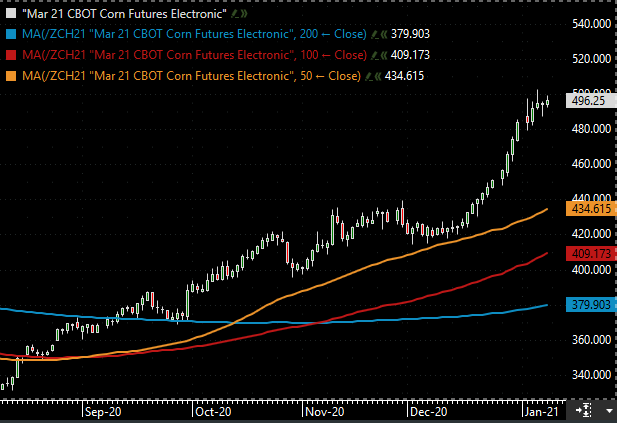 ---
March Soybeans opened the week at 13.1925 and closed the week at 13.7475, gaining 55.5 cents.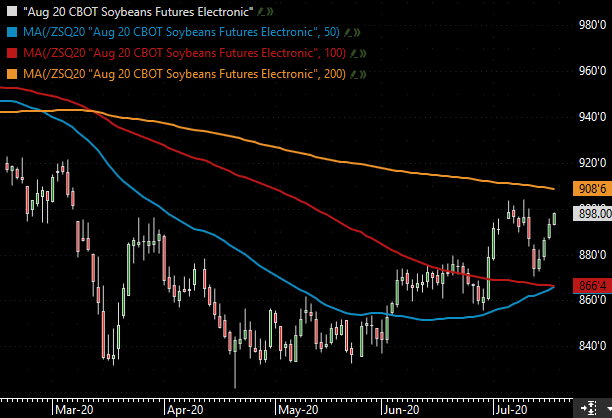 ---
July wheat opened the week at 6.43 and closed the week at 6.38.75, down 4.25 cents on the week.