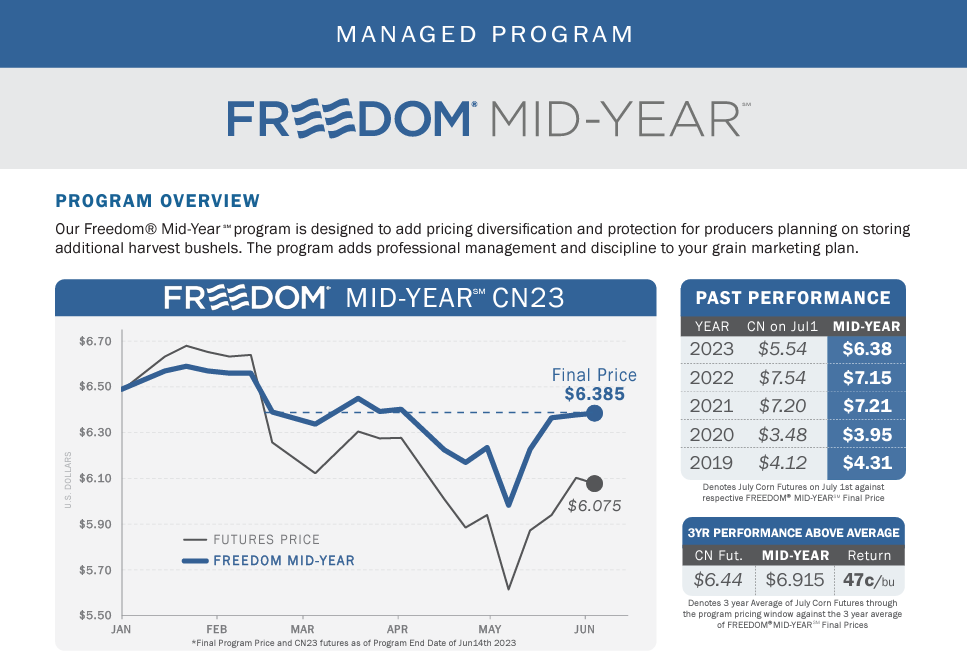 ---
CN24
ENROLLMENT DEADLINE
12/15/2023
PRICING WINDOW
12/18/2023 – 06/12/2024
PRICE ADJUSTMENT
BASE $0.05 | PBO $0.02
PERFORMANCE ADJUSTMENT*
TOP 25% $0.04
Price and Performance Adjustment quoted per bushel.
---
PRICE BALANCE OPTION (PBO) allows you to price the balance of your contract at any point in the pricing window for only $0.02** per bushel.
**Unless otherwise indicated.

All bushels are guaranteed to price. Basis may be attached at any time during the pricing period. Standard HTA policies and fees may apply.

*A performance adjustment will be made if the final price is in the top 25% of the pricing window.