Our Freedom® Mid-Year℠ managed program is designed for the producer who would like to add pricing diversification to their stored bushels. The program provides professional management and discipline to your grain marketing plan.
PROGRAM ATTRIBUTES: Prices Stored Bushels Downside Protection
---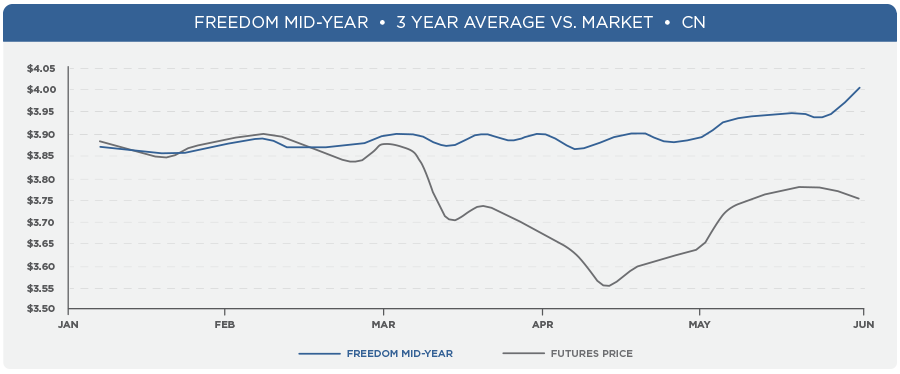 CN22
ENROLLMENT DEADLINE
12/17/2021
PRICING WINDOW
12/20/2021 – 06/15/2022
PRICE ADJUSTMENT
BASE $0.04 | PBO $0.02
PERFORMANCE ADJUSTMENT*
TOP 25% $0.02
Price and Performance Adjustment quoted per bushel.
---
PRICE BALANCE OPTION (PBO) allows you to price the balance of your contract at any point in the pricing window for only $0.04** per bushel.
**Unless otherwise indicated.

All bushels are guaranteed to price. Basis may be attached at any time during the pricing period. Standard HTA policies and fees may apply.

*A performance adjustment will be made if the final price is in the top 25% of the pricing window.