Our Freedom® Daily Average℠ program helps you gain pricing flexibility. Just as the name implies, it allows you to price your contract by taking advantage of the average daily market settlement during a defined pricing window.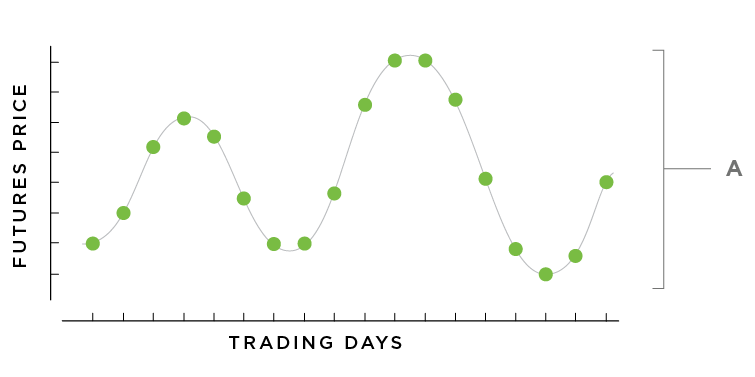 A: This program will price equal amounts daily at the market settlement price.

Final pricing is determined by the simple average of each daily price.

Price Adjustment and Balance Option quoted per bushel.

Pricing window and futures reference subject to daily quotes.
---