Our Freedom® Daily Average℠ program helps you gain pricing flexibility. Just as the name implies, it allows you to price your contract by taking advantage of the average daily market settlement during a defined pricing window.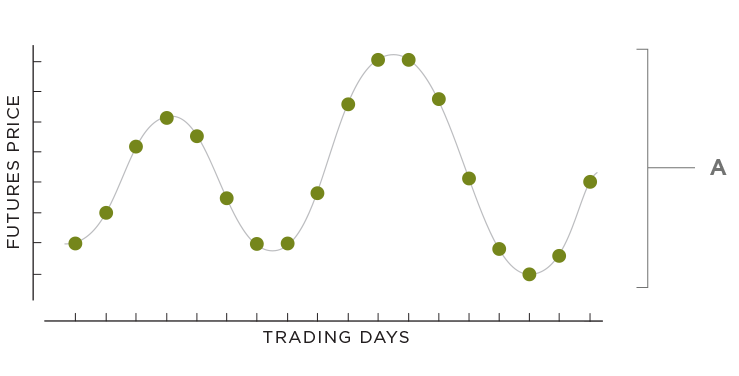 A: This program will price equal amounts daily at the market settlement price.

Final pricing is determined by the simple average of each daily price.

PRICE ADJUSTMENT $0.03
PRICE BALANCE OPTION $0.01
Price Adjustment and Price Balance Option quoted per bushel.

Pricing window and futures reference subject to daily quotes.
---
PRICE BALANCE OPTION (PBO) allows you to price the balance of your contract at any point in the pricing window for only $0.01** per bushel.
**Unless otherwise indicated.

All bushels are guaranteed to price. Basis may be attached at any time during the pricing period. Standard HTA policies and fees may apply.